Hello, dear readers!
And welcome to the madhouse.
Yes, the recent work we've had done to our lovely little home may be complete, but that doesn't mean the adventure is over. No, not by a long chalk.
The skip which has taken up the space usually reserved for my car was taken away on Monday, after I made a call to the roofer who ordered it. The scaffolding which has enveloped our house like some industrial exo-skeleton is only an hour gone, however. And that has had some… repercussions.
In order to set the scene, and possibly make what comes next just a little obvious, it's probably important you know we (that's myself and my long-suffering wife, Tina) have cats.
In The Frame
There are three of the cute little, um, creatures (my mum, would disagree with 'cute', but then she has a phobia, and thinks all cats are the spawn of Satan's slightly less pleasant brother), or at least that's the theory.
Last Friday night, you see, o
ne of the number, upon spying the brand-new climbing frame we'd undoubtedly erected outside our bedroom window especially for her, decided to have a climb.
No Exit
This was fine and dandy right up to the point Sunny (the cat in question) took a step too far and couldn't work out how to get back (it was a short walk in a straight line and a small hop back through the window, but then, she's not the brightest).
It triggered some loud protestations on her behalf, and a good hour of cajoling, convincing, and pleading for her to return to base. Something that fear and frustration had seemingly made impossible, as she remained frozen in place for a while before eventually descending to the flagstones.
Now, this should have been a win, and in the normal course of events it would have been. Unfortunately, the same scaffolding that had presented Sunny with such irresistible temptation also blocked the only door leading from the house to the back garden, as well as the door that allows entrance through the garage. Having done all we could, we tried to get a few hours of sleep and come back to the problem in the morning. And thus started season one of The Mystery Of The Missing Cat.
When we looked out of the window the next morning, there was simply no Sunny to be seen. We called for her, rattled food packets, and even resorted to trawling the streets shouting her name, but there was nothing. Not one sight, nor one sound.
At least, not until Sunday.
Through The Square Window
That was when, upon glancing by happenstance through the glass of the back door, I spied a small feline figure sat in the garden as if she owned it, and absolutely nothing was unusual or worthy of any fuss whatsoever (so, basically, being a cat). This just left the slight issue of getting her back in the house, which, as the scaffolding was still in place, proved impossible.
Sunny wasn't about to go near the wood and metal that had been the scene of her anxiety, you see, and we still couldn't get past the planks and metal tubes to help her to get over it (both metaphorically and literally). Tina did have a short, aborted attempt, but as that was more than likely to involve an appearance on You've Been Framed, a trip to casualty, or both, I'm glad she eventually saw something like sense.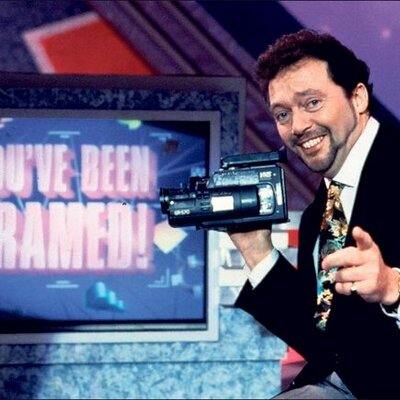 It was an impasse which has persisted over these last few days. Towards evening, or in the early morn, Sunny will appear but she can't (or won't) get to us, and we can't get to her. Hopefully, now that the scaffolders have deigned to return (just three short weeks after their first visit) to take away their work, tonight might see the wanderer return for a good meal, a fuss and a love, and the mother of all tellings off.
Now where can I get a really, really, big net?
Until next time
***
Hey, folks! If you would care to take a look at some of my more creative writing, then the links below will transport you to the magical worlds of a few anthologies my short (and in two cases, very short) stories have been included in. Feel free to check 'em out!
New Tales Of Old: Volume 2
https://www.amazon.co.uk/gp/product/B09TMVTX9H/ref=ppx_yo_dt_b_asin_title_o00_s00?ie=UTF8&psc=1
Death Ship
https://www.amazon.co.uk/dp/9198684140/ref=cm_sw_r_apan_glt_fabc_TWEMTA3KWK7T89QEZPF6?fbclid=IwAR322Fx5nfgVUQAA62ZZ6CUsNnBm8pbSxPanzz6Qkjg3vAv4ESipq7iKKhs
https://www.waterstones.com/book/death-ship/david-green/s-o-green/9789198684148?fbclid=IwAR2gP4CXHSG7wTccO39wOqXFtI81k0259Ep8DUM48Ki6kTUdlKoF3yafojA
https://www.amazon.com/gp/product/9198684140/ref=ewc_pr_img_1?smid=A2XZ7JICGUQ1CX&psc=1&fbclid=IwAR2Wa6sGxb82_VCsC7l1CGXwHjsSwTheqba6jDX_G8EDsywZoGpC93nXr2w
Reaperman
https://www.amazon.co.uk/Reaperman-Drabbles-3-Legends-Night-ebook/dp/B099NNPTQ1A
Pestilence
https://www.amazon.co.uk/Pestilence-Revelations-Black-Ink-Fiction/dp/B09MDLZGHY/ref=sr_1_1?crid=2VP38WZDWJVAF&keywords=black+ink+fiction&qid=1654090896&sprefix=black+ink+fiction%2Caps%2C218&sr=8-1
The Musketeers Vs Cthulhu
https://www.amazon.co.uk/Musketeers-Cthulhu-Court-King-Louis-ebook/dp/B09YQKQQB7/ref=sr_1_18?crid=2VP38WZDWJVAF&keywords=black+ink+fiction&qid=1654091002&sprefix=black+ink+fiction%2Caps%2C218&sr=8-18