Hello, dear readers!
Well, that's that. The tinsel is away, the turkey all gone (apart from some left over leftovers in the freezer) and Christmas is done and dusted for another year.
So what next?
Well, after the remainder of the chocolates, mince pies and stollen are defeated, not a lot. Oh, there are still the films of dubious quality to watch most every day, still the glut of football fixtures to wade through, and of course, there's the tidying up to do (tomorrow). After that, though, well, we are left adrift in one of the strangest weeks of the year. Looking back at Christmas past and forward to the promise of a brand new year.
Ups & Downs
2020 has been a tumultuous, hair-raising rollercoaster ride of infections, restrictions, sickness and death. Covid came and changed our lives. That microscopic little bug forced us into huge and far-reaching changes to the way we go about our everyday existence and, as the announcement of tier adjustment and vaccine roll-out is being announced as I type, still going on today.

It's the same old, same old. A never-ending story. A groundhog day scenario playing on endless repeat. And possibly a few other films to boot. A grim cycle. One that needs breaking. And the time could not be more right for that to happen.

Old Acquaintance
In two days' time, we say goodbye to 2020 and welcome in the new year. It is a day which reaches back through history, as generation upon generation have looked forward to a brighter, better tomorrow. It is a festival of renewal. A time of hope. Of turning our backs on the past and facing the future. And given the year we are experiencing the sentiment could not be more apt.

All of this is not to say that tomorrow night, when the clock strikes twelve, Covid will disappear. The occasion will still need to be marked with a soupcon of restraint. As with Xmas, myself and Tina will be having a minimalistic celebration. As the three family rule which pertained to Xmas doesn't apply to New Year celebrations, the cross-armed hand holding during Auld Lang Syne will be just myself and my wife, Tina.
The Final Countdown
The only other attendees helping us bring in the new year will be The Doctor (Who, that is), Jools Holland and his Hootenanny, and a certain Jim Beam (They were out of Jack Daniels' at the shop). In fact, given the cocktail kit and ingredient to mix up my own Old Fashioneds, Tina got me for Xmas Mr Beam might not last the first bong.

As you can imagine, with the addition of the aforementioned alcohol and the no doubt suitably distanced tunes on the telly, we'll still have a right old time of it. Old acquaintance will definitely be forgot, possibly along with a decent portion of the night itself. 2021 will be ushered in with song, laughter, and good cheer. Three things which, with the help of the vaccines and a drop of empathy, community, and scientific literacy, will be more of a feature of the coming twelve months.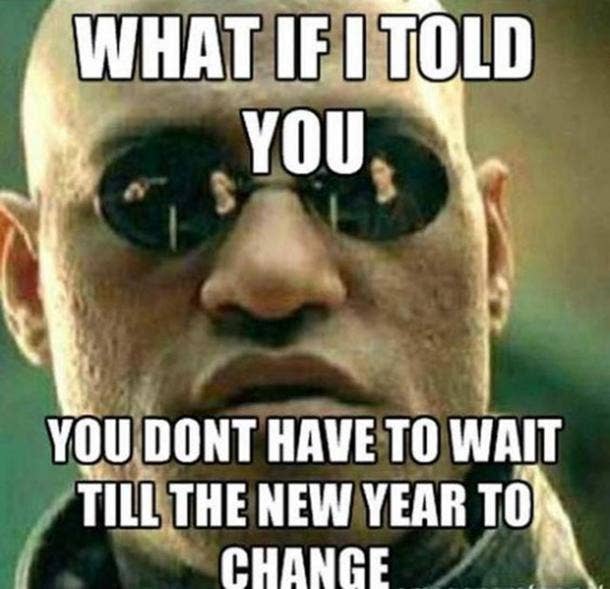 A New Hope
Hopefully, the vaccine roll-out is a success. Hopefully people get on board, and enough jabs are given to defeat the virus and get back to normal. Hopefully 2021 will be the year we get out and about again. The year we can get together. The year I can arrest and reverse my burgeoning waistline with exercise and more to do than sit on my bum and eat. Hopefully, the new year will be the beginning of the end and the start of a better life for all.

Hopefully.

Until 2021…