Hello, dear readers!
Anticipation, nervousness, excitement, maybe just a tingle of trepidation. These are literally some (or more) of the emotions currently coursing through your friendly neighborhood seated person.
And no; it's not just because I'm writing my blog.
In fact, the heady cocktail of sensation I'm currently experiencing has little to do with anything to do with today's events at all, and a lot more to do with what I'm going to be doing upon reaching tomorrow's far distant shores.
Oh, and cocktails. It has a bit to do with cocktails, too.
You see, if I may just fast forward slightly, Friday of this week marks the birthday of my rather lovely wife, Tina (You may have seen her name mentioned on this hallowed blog before) and that's an occasion which requires celebrating.
So we're going out...
...Out out.
Just A Couple
This may not seem all that much cause for the whole 'kid at Christmas' routine, but as it's been getting on for two years since either of us has so much as driven past a pub, it really, really (really) is.
The plan is to catch a bus to my native Leeds, partake of a couple of the aforementioned cocktails, and then wander across to a South American restaurant to stuff our faces and maybe (definitely) have a couple more.

It's a modest plan, one that will see us out of the house for only a few short hours, but it's still the most we've done in recent memory.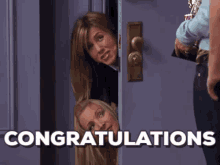 Same Difference
Sure, there have been good nights in. There have been take outs with films the odd bit of booze, with the footy, and even pub lunches with the folks to punctuate the workaday weeks, but that's been the limit of it. There's not really been a chance to take the handbrake off, and let our hair down; no chance to stray from the well-beaten path, no chance to explore, to experience the ever-so-slightly different.
In truth, both of the planned destinations in our brief excursion are known to us, but both hold fond memories (and cocktails. Did I mention the cocktails?), and both are places we've not been to for years. Literally. Years.
We will, of course bear the Covid situation in mind, and although we're both double-jabbed, we will take our face masks, and our vaccination cards with us, and where possible we'll keep our socially distanced, uh, distance from others, but even with those constraints borne in mind it will still provide us with a much needed and very welcome touch of something which at least looks like normality.
All Dressed Up
So yes, I'm looking forward to celebrating Tina's birthday with her. I'm looking forward to going out out. Looking forward to making myself presentable, putting on a shirt, having a trim of the beard, and maybe a squirt of something expensive to make me smell nice. I'm looking forward to spending time with the woman I love in a cosy, familiar, but different and special environment. I'm looking forward to nice food and drink and music and yes, even people (we'll see how long that lasts). I'm looking forward to celebrating in style, and leaving the cares and tribulations the last year or so has brought with it to one side, even if just for one sparkling night.

Oh, and let's not forget the cocktails.

Until next week.

Death Ship