Hello, dear readers!
I don't think it's the most controversial of opinions to say 2020 isn't a year which will feature in too many peoples personal highlight reels.
In fact, it might be more true to say the year, thus far, could be likened to a burning sixteen-wheeler containing nitro-glycerine, chemical waste, and human excrement speeding helplessly towards a children's hospital with the stereo playing The Best of Michael Bublé (featuring Crazy Frog) at full blast. And that's putting it mildly.
It has been a year of scant positivity. A year where I've had to take my thrills where I can find them. Luckily, this weekend sees the return of something which promises to bring at least something along those lines. This weekend sees the return of football.
Team Talk
Now I'm fully aware that the beautiful game we call football (soccer to those over the pond, although the game involves hitting a
ball
with your
foot
a lot, so…), is not everyone's cup of tea. Even if I wasn't, my ever-loving wife, Tina, will happily confirm this fact to me on a regular basis. I therefore know there is a distinct risk you've stopped reading already.
You haven't? Good. Thank you.
As a reward for sticking with me this far I'm not going to yammer on about the benefits of a 3-4 3 compared to a 4-4-2 or what inverted wingers are. I'm not going to discuss the merits of VAR, or try to explain the offside rule. No, the facet of the game I want to focus on is the emotional side. I want to talk about what the game, and the mighty Leeds United in particular mean to me. I want to talk about why I think it matters.
Ups And Downs
I've been a Leeds fan since my early teens. I'm not sure the exact year, but we were in the second tier of English football, under the management of Howard Wilkinson. I have a distinct and lasting memory of watching Final Score on Grandstand (a Saturday afternoon sports show on the BBC) and catching the name Leeds United as the bloke with the strangely hypnotic monotone read the scores. As a Leeds lad born and bred, the die was cast from that moment and I've followed the club's fluctuating fortunes ever since.
In that time, I've witnessed promotion and relegation. I've seen my club finish top of the league pyramid (although I was actually in a hospital bed for that one). Seen them exceed expectations in Europe. And I've also seen the club plummet from dizzying heights to the depths of the third tier. It really has been a crazy ride. One filled with ups and downs. At the moment. I'm enjoying the ups.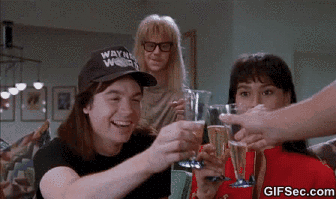 On Saturday, at 5:30pm, Leeds will kick off in their first Premiership (the name of the top league in England) for the first time in 16 years. It's going to be a hard ask. We face the champions, Liverpool, and at Anfield (their ground) too, a game given added spice given both my sister-in-law and her brother and his wife are Liverpool fans, but I'll still be cheering my team on and so will thousands of other people.
Side Before Self
It's something I've been looking forward to for an age. Leeds, back in the top flight where I unjustifiably believe we belong. Did you notice the 'we' there? That's something Tina picks me up on from time to time. Referring to a football club I've never played for and never will as 'we'. It is 'we' though. It's 'us'. There are people that I've never met and possibly never will who for ninety potentially glorious minutes I will share an unbreakable bond with. For that hour and a half, our live's worries will pale into insignificance as we watch or listen to our team. The struggle of eleven against eleven will supersede the cares of life. Covid-19. and social distancing put aside in the name of something better. At least for a little while.
For me, this is the best thing about football. The ability to lose oneself in something which to perhaps most people is trivial. There are enough big issues in the world at the moment. Covid. Bush fires. Climate change. Violence. It's easy to get dragged under, to believe it's all doom and gloom, that we're somehow living in end times. We all need an antidote for that.
Lose Yourself
Now, I'm not saying you all need to watch the match and cheer on the mighty Whites (go on though, you know you want to), but we all need something we can lose ourselves in, something we can identify with, build community around, be passionate about, and, with a little luck, be positive about. Be it the latest TV phenomenon, internet sensation, book series, or that hobby or group you never (or always) talk about, or dare I say it even religion. Find it, whatever it may be, and lose yourself in it, if only for an hour or two. Give yourself a break from the bad news, find your tribe and do what fires your passion. It's what you deserve.

Now, come on Leeds!

Until next time…