Hello dear readers!
Yes, after a slight delay caused by a completely expected literary festival, it's time for the second instalment of our Wonderful Adventures In London (to be read in a loud and booming voice).
In this little snippet, there will be bus journeys, a museum, friends, the underground, and the third and final chapter of the three hotel rooms.
But wait! Where did we leave off in the
first instalment
. Well, if memory serves, we had just been moved from the Ibis Styles hotel and it's spectacularly disabled unfriendly lay out to the much cosier Best Western hotel, that practically adjoined it and fallen into bed after a long and tiring day.
What follows are the events of the second, third, and fourth day of our mini-break.
Drip Fed
The second day started with a much more rested and dare I say recuperated Seated Person waking from a good night's sleep on what was possibly the comfiest bed I've ever slept in. We dressed (it's only polite, after all), and made our way to the breakfast room for our complimentary fry up. I go veggie on such dishes, thanks to my pork intolerance, and the good folk in the kitchen were happy to cook mine in a clean pan, in order to prevent cross-contamination. I won't say it was the best Brekkie I've ever had, the eggs in particular looked like they'd been laid by a hummingbird, but it was free, and that's always my favourite price.
We then headed back to the room and found another small disaster in a litany that was beginning to make The Poseidon Adventure look like plain sailing. To continue the aquatic theme, there was a drip. Not a huge drip, and certainly not anything close to a stream or anything close to that dramatic nature. It was nevertheless a drip, and given the continued wet weather, it was persistent. Possibly most worryingly, it was also dripping from an overhead light. We'd not noticed it until this point because it had been falling on the room service menu which had absorbed it. As Tina, my wife, picked this up however the rhythmic beat of falling water was clear for all to hear.
We got a staff member to come and look at it, swear, and then promise us it would be fixed before our return towards the end of the day or we would be put in another room (Yep you guessed it, hotel room #3, roll right up). Our minds put at ease, we set off on our adventures. A bus and a train taking us directly to Victoria train station, which we were using as our unofficial base camp.

Bus Stop
More coffee followed, along with an investigation of bus routes and we set off for one of our predetermined destinations. Namely the British Museum. It's one of my favourite places in London, and we'd gone on our previous trip, but back then the hot August weather and the complete lack of air conditioning had defeated us and we'd cried off early. The current temperature was a lot cooler, so it was with hope in our hearts and a rapidly clearing sky, that we set off to catch a bus. This did not go well.


It wasn't a case of access. It was a case of no bus showing up to be accessible in the first place. Admittedly we waited on the wrong side of the road for the first twenty minutes or so, but even when that is taken into account it was still over an hours wait before a bus mooted to come every 15 minutes. In fact I think we were just discussing alternatives and coming up walking when the thing eventually turned up. We'd out-patiented the other wheelchair user looking to head the same way so we did actually manage to board and set off, but the journey would have been quicker by if we'd just opted to go by foot. In fact, as a demonstration of this, and with the sky now clear of all but the least threatening of clouds, we hopped off before the stop we needed and completed our journey in just that fashion.
The museum itself was lovely and very museumy, with a collection of Rembrandt etchings, Samurai armour, and the obligatory, pieces of stolen Egyptian history the highlights. By the time We'd done with it, the weather was as pleasant as it had been over the last few days and we decided to see how far we could get under our own steam. The answer, surprisingly, was right back to the station. From there it was the reverse trip to the hotel to find a replacement room that was effectively a mirror image of the leaky one, nd more than alright by us Three rooms in two days achievement unlocked.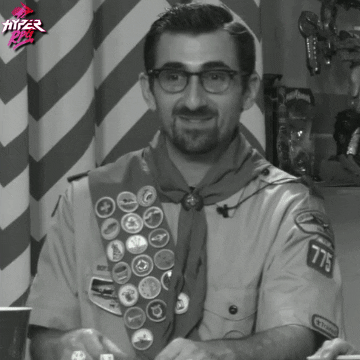 The Underground Railway
Day three saw us head to Victoria once more, this time after a very adequate continental breakfast, which was served buffet style and was therefore, to my mind at least, fully abusable. This was the day I'd planned in to meet a lovely friend who is a native of the city and who is a published author who's just released her first children's fiction book (The Dragon In The Library. Go buy it), while the girls (Tina, and her daughter Sarah) met up and did girly things. In the end this meant them taking a trip to the theatre to see Wicked, a musical about witches, and not, as you might assume, young people in the Nineties. Either way, it's not really my thing, there being far too much singing of conversations that don't seem to require it, so off I sloped to meet my lovely friend at London Bridge.
This is the bit that I'm slightly proud of. I've never been on the London Underground, as it's not historically known for being wheelchair friendly. This has started to change however and I thought I'd be brave and see how far I could get. The experience was a little disconcerting, especially the working out which platform you need to be on to go which way, along which line, but I'm happy to report that the trains are accessible, the staff friendly, and the doors do stay open long enough to let you get on (A genuine concern). There was one change at Westminster and then I was off to London Bridge. My phone died on the way, which got me in understandable trouble with the Mrs, and I got rained on again, but those were the only hitches, and TFL couldn't really be held to account for either.

Cathedral Ex Cathedra
The final day came and went without a hitch, barring finding out how off-puttingly expensive it is to visit Westminster Abbey. We'd again pencilled this in as a sight to see, but we did have a ready made alternative, and I'm so,so glad that we did.
Up the hill, on the left hand side, and hidden away from the street, is Westminster Cathedral, the Roman Catholic counterpart to the Abbey. In contrast to the Abbey's extortionate £28 entry fee, the cathedral is free. It's also a beautiful building. The whole thing is clad in red with white horizontal stripes and, from the outside, it puts me slightly in mind of renaissance architecture. Inside, it's a symphony of marble.
There is green, and red, and blue, and I think, perhaps, yellow. Whole walls and columns are clad in the stuff, and when added to the pomp and circumstance going on in a working cathedral, and the chapels dedicated to the British saints that are dotted around, it really is a spectacular space, even for a heathen like me. I think, really, that we saved one of the best attractions for last, and in the end it was with a heavy heart that we returned to the bus station to catch our long and torturous ride home. We will be down again though, probably quite soon, and we'll need all new sights to see when we are.
We never did do the Ripper museum

Until next time...