Hello dear readers!
And welcome to a, well, slightly more than late Seated Perspective.
Yup, in a spectacular display of tardiness, this blog is being written not on the customary Sunday but a full week later. There are reasons for this. Good reasons. Reasons that are multi faceted, layered, and subtly nuanced. The fact that one of them is that last Sunday I had a hangover… Well that's neither here nor there.
The reason for that hangover, however, now that might be worth a blog post.
Droopy Drawers
At the time of writing I am approaching my mid forties with alarming speed. In fact August will see me turn forty four (cards and presents are most welcome – just saying). Now to some people this makes me just a slip of a lad, but I'm equally sure that to others it puts me right up their with Mumm-Ra The Everliving, except it probably doesn't… Because they're too young to get the reference.
Anyhoo, personally, I don't class myself as old. This is mainly because I'm a massive man-child. There are however things that can shatter this illusion. Things like friends celebrating milestone birthdays for instance, or relatives for that matter… Or Step-daughters.
Last week, you see, saw the advent of said step-daughter (Sarah) turning eighteen.
Visiting Times
Now, those that have the endurance to follow this blog might recall me
mentioning this young lady before
. You might also recall that she does not reside with myself and her mother on a full time basis. It used to be the case that we got to see her every other weekend, but, as advancing teenage years, the spectre of exams and university applications, part time jobs, friends, and alcohol all rise in prominence in her life that has become once every few months.
We were therefore absolutely delighted that she chose to spend here eighteenth with us and this brings us back quite nicely to last Sunday's somewhat delicate state.
Drink!
It was Saturday that we had earmarked as the major day of celebration. Yes, we would do the cake and tea thing with family on the day itself but Saturday would be put aside for the obligatory alcohol fueled hedonism.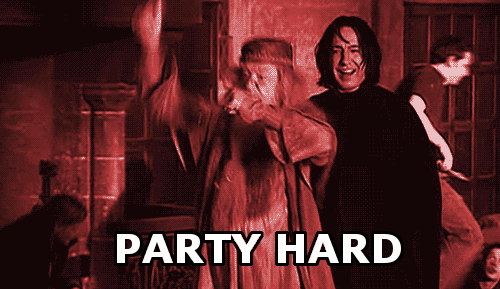 The three of us (Myself, my wife, Tina, and the birthday girl herself) headed into my Leeds city centre, my home turf and site of many of the finest(ish) nights of my younger, wilder self, some of which I can even remember.
We got there about 4pm and headed of to an all you can eat buffet for the traditional lining of the stomach. From there it was a trawl around the bars that are dotted liberally around the city. Highlights included smoking, colour changing, cocktails, and two-for-one Caipirinhas. The latter of these were not a hit with Sarah. I think mainly due to a lack of sweetness (In the drinks that is).
A Pizza The Action
Our favourite bar of the night though was a place called Cuckoo. It wasn't too busy for a Saturday night, a fact that suits this old geezer down to the ground. It also played some older but quite funky music, that seemed to span the generational gap far enough that sing-a-longs were possible.
The best bit though was that, although there were no two-for-one drinks, there was an offer of free pizza with every drink purchased. These were dinky little individual things, hand made and very tasty, although Sarah left some of hers complaining that she didn't like it because she couldn't see it. As she also said that the Guacamole on her tomato,
cheese
and guacamole pizza tasted of, well,
cheese
, I think the drink might have been catching up with her slightly at that point.
All in all though a good time was had by all. We stayed out until just after Twelve so that Sarah could have a drink on her actual birthday and made our way to a well known purveyor of substandard burgers (I wanted a kebab but was overruled) where Tina, being the clear headed member of the party, ordered a taxi.
Where The Hearts Are
The next day saw me drag myself out of bed to take the girls to church, pick up a specially made, and extremely delicious 'Hufflepuff' cake (thanks Nikki), and my brother and sister in law to do the whole celebration thing again, except with more cake and a lot less alcohol. Then it was long and somewhat tearful goodbyes before putting Sarah back on the train to Cheshire.
Hopefully it won't be too long before we get to see here again. September will see the University years begin and Sarah move to London. The little girl I met seven years ago has grown up. It means that the whole mother/daughter relationship will change. Not for the worse, and not for the better, but definitely for the different. I know we will pop down there when we can, and I know that she will reciprocate. There's a lot going on for Sarah right now but I know that she knows that there will always be a place for her here with family that will always love her, none more that her mother.
The world beckons for Sarah, but when she wants to come home, home will forever be here.
Until next time...